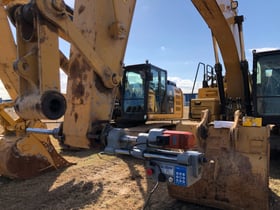 Nothing says convenience like having the exact machinery at your fingertips when you need it. Especially when it's a large job or situated in a remote location. At Superior, we offer a range of portable line boring machines that are dependable, precise, and efficient. Our portable line boring machines offer unparalleled quality and a level of service that is unmatched in the industry. Still not convinced? Read on to learn more about why you should invest in a Superior portable line boring machine.
On-Site Performance
Our portable line boring machines offer workshop quality tolerances on site. Many professionals unfamiliar with the concept of portable line boring assume the quality of the bore is less because it's not done in a traditional workshop. That's not true. Not only do portable line boring machines offer quality tolerances on site, but as a result, the costly dismantling and production downtime are reduced. Additionally, most of our line boring machines are lightweight, precise, and easy to set-up, perfect for any operation performing applications on a tight deadline.
Multi-Functional Tool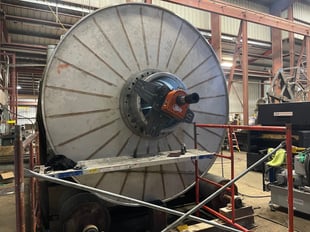 When investing in a portable line boring machine such as the 4-14 ET, there is the expectation that it can complete more than one job at a time. At SPR, we offer several different types of portable line boring machines; no two are alike. Yet, each one can be used for multiple purposes, including:
Stern Tubes
Excavator Buckets
Drive Shaft Housing re-boring
Transfer gearbox housing re-boring
Excavator bucket pivot bores
A-frame supports
Available in Various Range & Power Options
All of our portable line boring machines are available in various operating diameters and power levels to best suit your needs. The different power options are essential for customers who are working in extremely challenging locations. Superior also offers hydraulic and pneumatic drive power options. Additionally, you'll select the length and quantity of boring bars you require, mounting heads, bore weld interfaces, tail supports, tool pockets and holders, boring arms, cutting tools, and many more items.
High-Specification Features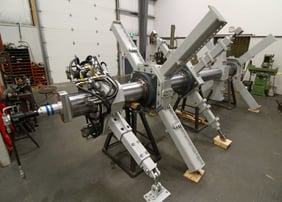 The portable line boring machines by Superior have best-in-class features, which means you can rest assured you'll be getting professional results. Whether you invest in the 4-14 ET, 4-14 HD, the 12-36, the B2000, or the B3000, all of the portable line boring machines contain a range of high-end specifications including:
High torque transfer to deliver a smooth power delivery,
Hollow hard chrome precision bar to assist laser alignment,
Infinitely variable auto-feed, capable of cutting all materials,
Internal and external self-aligning mounts for quick set up.
Whether you plan to use a portable boring machine once or only a handful of times, often renting a piece of equipment makes far more sense than purchasing the same item. Superior offers a rental service designed to help those who are looking to use a piece of equipment, in this case, a portable line boring machine, on a short term or project basis. Contact us today to find out more.