Hydraulic Line Boring Machine
The York 4-14HD portable hydraulic line boring machine: built for more power.
With up to 351ft. lbs. of torque at the bar and a feed motor that delivers 30 ft. lbs. of torque, heavy cuts are made easy. York has two options available to suit every user's need, the manual control machine for use with the 5hp hydraulic power unit and the remote control machine for use with the 10hp hydraulic power unit. For more information on purchasing or renting our portable hydraulic line boring machines, request a quote below.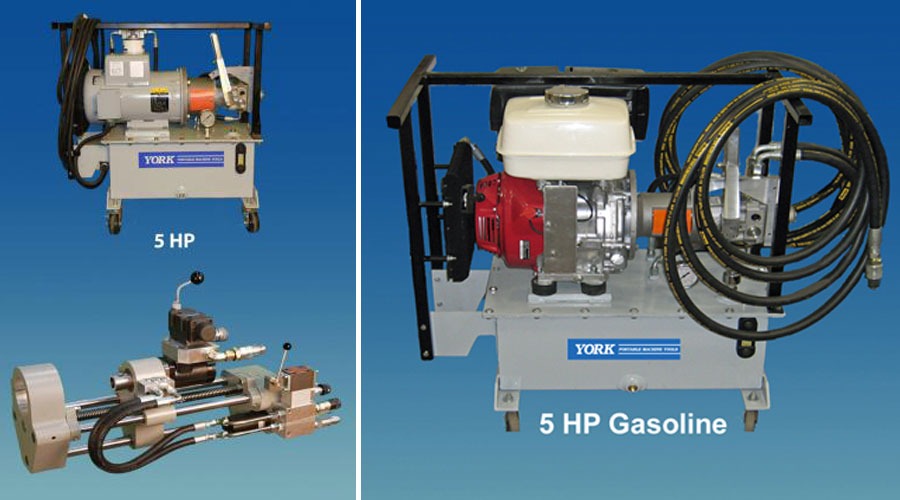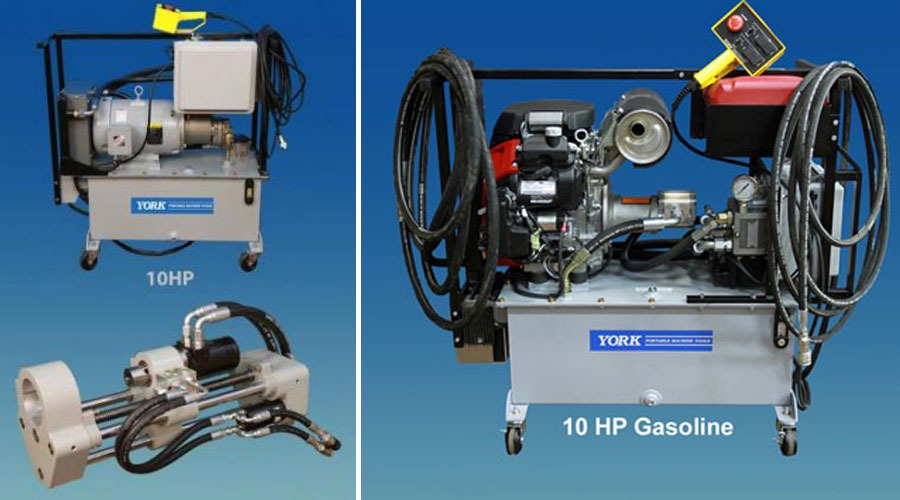 Advantages
The 5 and 10 horsepower gasoline power units offer a continuous 1500 PSI and speeds from 90 – 460 RPM.
The 5 HP unit is for use with the HD-M, 4-14ET, Rotary Mill and ILT. The 10 HP unit can be used with the HD-P, Rotary Mill, ILT and Linear Mill.