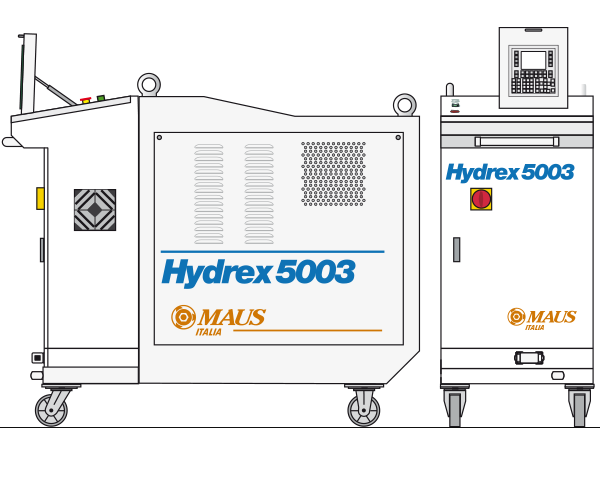 Hydrex 5003 Hydraulic Expansion System
The Hydrex 5003 is a high-performing hydraulic system designed to expand heat exchanger tubes with minimum inner diameters of seven millimeters. Using the power of water, it enables users to seamlessly pressurize and reshape products without any risk of damage.
The appealing benefit of this system is that it can process a wide range of sizes, with its "single pass" execution allowing for expansion lengths greater than 3.94 in (100 mm). A nine-inch graphical interface illustrates every control one could need to conduct high-pressure uniform expansion operations. Easily adjust water pressure, oil pressure, and more.
The system comes pre-programmed with manual high-pressure and manual low-pressure settings to get you up and running quickly. Its exclusive CCP control allows for consistent expansion during process cycles, ensuring that all tubes are treated equally.
The debate between investing in a hydraulic, electric, or pneumatic drive can be confusing and complex. This system makes a great argument for hydraulic systems with its sheer power. The Hydrex 5003 can generate up to 5000 bar, or 72500 Psi, of water pressure. This is enough to handle all kinds of industrial pipe materials and sizes.
The hydraulic expansion system has three deliverables: an ultra-high pressure hose, a probe holder, and the hydraulic power unit. These parts work together to create a powerful system that delivers results quickly and efficiently.
You'll also have the option of using one of three probes: the fixed diameter probe (FDP), Variable Diameter Probe (VDP), and Precise Diameter Probe (PDP). FDP and VDP inserts are ideal for general applications that involve anything from pipeline cleaning to refurbishing. PDP inserts, on the other hand, are specifically designed for the nuclear industry.
Exceptional high-pressure output of 5000bar (72500 Psi)
Rapid performance exceeds that of traditional tube expanders
Lightweight and ergonomic handle comes with built-in cycle controls to make operation easier
Wide nine-inch touchscreen interface clearly displays all of the information operators need to know in one place
Precise and accurate expansion control ensures consistent results
Report-generating software makes the heat exchanger tube maintenance process more efficient
Scan the QR code below or click on the corresponding titles to learn more about the Hydrex 5003 hydraulic expansion system.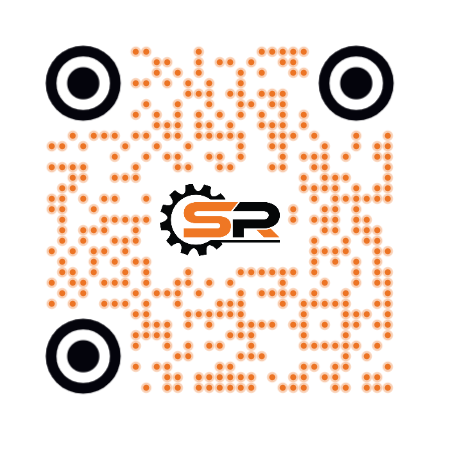 Product Catalog
The Hydrex 5003 hydraulic tube expander is a comprehensive system with many specific functions and settings. Read this product catalog for a breakdown of its inner workings and available accessories.
Specification Sheet
The specification sheet below outlines all the important information you need to revise before buying - product dimensions, pressure outputs, compatible tube types, and more.
Operating Manual
Read this operating manual to learn the basics of operating the Hydrex 5003 hydraulic expansion system for yourself. It also includes important setup and safety guidelines to help you get the most out of your unit.
Watch the video below to better understand the Hydrex 5003's size, specifications, and use cases.
The HDP-4001 Hydraulic Expansion System is an efficient and reliable choice for various applications. Its compact design makes it easy to transport, while its intuitive controls make it simple enough for practically anyone.
This product is perfect for construction sites, manufacturing facilities, oil pipelines and any other industrial application where hydraulic power is needed.
The most obvious use for the HDP-4001 is to expand heat exchanger tubes. Heat exchanger tubes are used to transfer heat from one medium (usually a gas or liquid) to another.
The HDP-4001 can be used in this application by inserting an appropriately sized expander into the tube and applying hydraulic pressure. This causes the tube to expand, allowing it to accommodate the larger diameter of whatever is being transferred.
The HDP-4001 can also be used for applications such as expanding pipe or tube fittings, reducing the risk of leakage and ensuring a tight seal.
You might find this high-capacity machine in a variety of industries as well - from aerospace to automotive. Its robust construction and efficient design make it an ideal choice for any application requiring high pressure and precision accuracy.