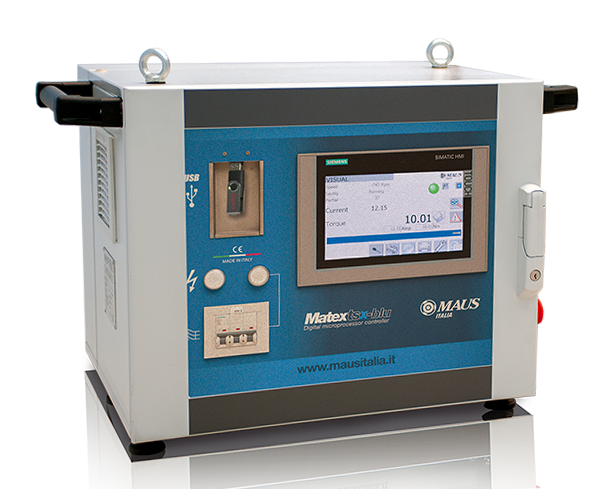 Quadrol Matex Tube Rolling System
As a comprehensive, all-in-one machine, the Quadrol Matex is an easy choice for crews that need high-level performance from their heat exchanger equipment. This rolling system for tubes comprises a main cart fit with its own electric drive, electronic controller, and a microprocessor, in addition to a low-voltage electric rolling system and telescopic shaft.

But this isn't just any telescopic shaft - it's an articulated telescopic shaft. Multiple joints incorporated into the design enable controllers to bend and angle the probe across the X, Y, and Z axis as needed. Such a degree of flexibility is crucial when performing intensive, high-powered tasks like tube expansion, and it's just one of the many perks that come with investing in a quality product like the Quadrol Matex.

The power unit behind this semi-automatic tube rolling system combines cutting-edge engineering with premium electric drive technology to deliver a usable range of 26 V to 42 V.

The self-ventilating three-phase motor can make quick work of tubes between ⅜ in (9.5 mm) and 3 in (76.2 mm) OD with high repeatability. There is a high degree of flexibility when it comes to the unit's sensitivity, opening the door to the expansion of tubes of various materials.

The Quadrol Matex has a special feature that controls progressive automatic variation with speed and torque to greatly reduce cycle durations. A four-speed gearbox leaves plenty of room for customizing tooling speeds for different jobs.

Users love how easy the Quadrol Matex is to operate, thanks partly to its porter trolley's onboard F90 V5x controller. It has a dedicated interface that can be programmed to customize the machine's settings and easily manage return phases. Thanks to its high-brightness display, operators can read the data no matter where they're working.

The Quadrol Matex semi-automatic rolling system is as easy to transport as it is easy to use. Wheels underneath the cart make moving the system between spaces a breeze, while its overall compact design is suitable for plenty of working areas. Paired with convenient foot controls and ergonomic handle grips, it's no surprise that the Quadrol Matex semi-automatic rolling system continues to be a popular choice for many.
Compatible with a broad range of tube sizes (between ⅜" in (9.5 mm and 3 in (76.2 mm)
A semi-automatic rolling system combines the power of an electric drive with the accuracy of an advanced electronic controller
Flexible speed control puts the power in the operators' hands
High repeatability and precision ensure work efficacy
Rolling system telescopic shaft articulation allows for seamless probe movement and adjustment
Scan the QR code below or click on the corresponding titles to learn more about the Quadrol Matex semiautomatic rolling system.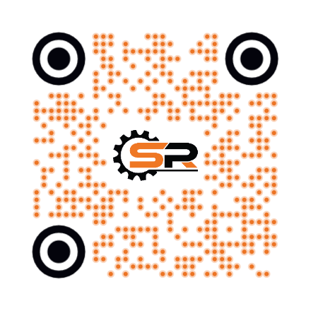 Product Catalog
The Quadrol Matex catalog details this product's unique build, components, and accessories.
Play the clip below to see the Quadrol Matex's features, benefits, and use cases in action.
Heat exchanger maintenance and tube replacement is a common practice across many industries. You'll find these large machines in any place requiring reliable temperature regulation, especially facilities undertaking large-scale processing activities. Examples include breweries, food processing plants, and pharmaceutical companies.

The Quadrol Matex semiautomatic rolling system is well-suited for these applications, as well as any others that involve the fabrication and maintenance of heat exchangers, boilers, and condensers.

Flexible speed controls give tube expander operators the power to do their work effectively, and the system's overall design is conducive to high repeatability on an industrial scale. While buying an electric drive, hydraulic drive, or pneumatic drive system can be difficult, it's clear that this specific model delivers unparalleled value.