Customized machinery designed for a specific task often alleviates operators' need to make adjustments in the middle of a job. This increases overall efficiency, safety, and productivity. At SPR, we understand how custom-designed tools can be optimized to deliver a superior effect. Custom engineering can optimize a machine's output to suit your business needs until it becomes the number one choice for a given task.
Custom Engineering at SPR
We have a team of experienced engineers who can help you transform your ideas into reality, from a hand-sketch to 3D models. We use SolidWorks, an advanced CAD software program that allows us to create virtual models while analyzing designs using motion and stress simulation. In addition, our electronics team has the knowledge and resources at their disposal to support you, the client, with everything from electrical to PCB design to microcontroller programming and interface design.
Why Choose Custom Engineering?
1. Offers Choice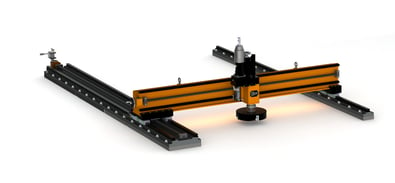 Customization might sound time consuming and extremely expensive, but that doesn't have to be the case. In its simplest form, custom engineering solutions involve a vendor modifying its products to save time, money, and headaches for you, the client. Customization means users are no longer tied to choosing specific subsets of mechanically compatible components. Suddenly, a wealth of opportunities has opened up for you.
2. Utilizing Knowledge
Clients generally have core expertise that they leverage in the products they build. As good as their design teams are, they may not be motion-control specialists. That's where our custom engineering experts can help. Let us use our years of experience and knowledge to help you build a motion package from prototype to production that satisfies your needs.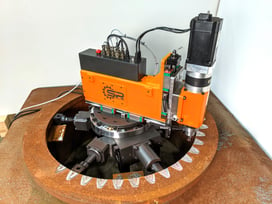 3. Extensive Testing
When you choose custom engineering with SPR, we don't just offer modifications. We have the diagnostic capabilities to help troubleshoot design, manufacturing, and product acceptance. We provide value-added collaboration and capabilities beyond customization. Together, all of these can solve the most difficult of problems.
Customization with SPR
In a perfect world, no matter the job, off-the-shelf components would provide the exact performance that you needed, every time, no matter what. The reality is that many times, that just isn't the case. In fact, almost every design involves some sort of exchange and compromise. Finding the right fit can be time-consuming, and projects can be sidetracked as clients search for products that are generally the right fit. We understand the dilemma. That's why at SPR, we offer a straight-forward client-focused approach to our custom engineering. Your needs are our priority.
For more information on our custom engineering services, click here to fill out the form on our Custom Engineering page. We look forward to working with you!