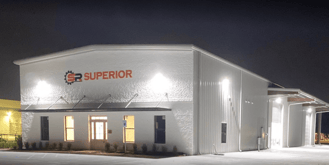 As a family of companies, we bring over thirty years of specialized industry expertise to the table. It is one reason we've been able to expand our operation to ten offices across Canada and the United States, and create a worldwide dealer network. That same expansion is reflected in the machinery, tools, and equipment that we rent and sell. We are now proud suppliers to power generation industries, defense, aerospace, shipbuilding, heavy construction, mining, and the oil and gas industrial sector–a superior achievement by anyone's reckoning. Through all the turmoil (and excitement) of change, the one constant has been our unwavering and non-negotiable dedication to our customers.
Customer Loyalty is the True Metric of Superior Service
We never forget the importance of our customers; without them, we know that this company would cease to exist. Year after year, our existing customers return to us with the certain knowledge that they are in safe hands. They know that deliveries will be met on time–no excuses. They understand that if they call us in the middle of the night with an urgent problem, we will work with them immediately to resolve the matter.
While maintaining some of the strictest health, safety, and environmental standards, SPR is continuously providing value-added engineering, no-cost equipment training, and operational support. As a team, we have an extensive background in service and an unrivaled knowledge of the equipment we sell. We've developed a nationwide footprint to improve logistics and control rising costs. We have experienced representatives available to answer customers' questions 24/7 both in the office and at the job site. All of our service representatives are willing to go the extra mile and help our customers with any problem. This is what we mean by superior service.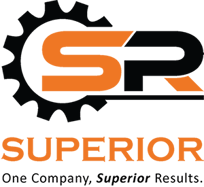 Our Mission
Our mission is to add value through engineering, selling, and renting quality, specialty tools, and equipment for specific applications with an innovative approach and the end-user in mind. Because we've woven "superior" into our mindset, we're not interested in just meeting your expectations, we want to exceed your expectations and earn your loyalty. This is what we mean when we say, "Our mission remains the same." For us, providing truly superior service is not a motto; it's a way of life.