The word Superior is defined as something exceptional in quality. Over five years ago, when Superior Plant Rentals, York Portable Machine Tools, and Cliff's Bits Precision Grinding and Tooling became Superior (SPR), something exceptional in quality was born. And, with the recent addition of 5M Manufacturing, SPR continues that legacy of distinction. Known in their respective industries for their unsurpassed customer service, long-standing product excellence, and cutting-edge innovation, they each came together to create an exceptional company of unmatched quality.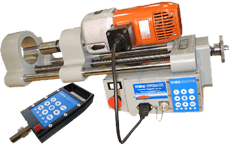 York Portable Machine Tools has been a leader in the industry for over 25 years. They have a loyal customer following and extensive brand recognition in the US, Canada, and across the globe. Although their most recognizable tools are, and continue to be, their line boring and bore welding equipment, they have a much more comprehensive inventory for rent and sale including linear/gantry, rotary, and exchanger mills, ID and OD mount flange facers, in-line turning lathes, weld isolation and testing machines, and pipe bevelers.

In addition to all of SPR York's OEM (original equipment manufacturer) parts and machines, they offer custom engineering services, and a staff with a wealth of unparalleled experience to answer your questions and assist in developing solutions.


For over 30 years, Cliff's Bits has been successfully manufacturing cutting tools for ID mount bevelers, clamshell type cutters and bevelers, and tube facing equipment. They service the OEM and aftermarket both domestically and internationally, from simple regrinds to complex rebuilds.

Cliff's has an extensive inventory of most manufacturer's tooling. They are available in standard bit sizes and designs at competitive prices, and they can often fulfill custom tooling orders within 24 hours. Cliff's tooling services are designed to increase the utilization and life of tool bit inventories, reduce stock material costs, improve logistics, and identify upfront costs by providing straight-forward pricing on each bit size and style.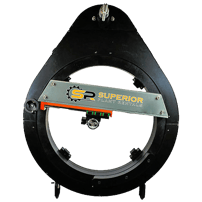 It wasn't until fairly recently that the idea of renting pipe cutting and beveling tools, or weld and isolation testing equipment meant you didn't have to sacrifice quality for convenience. Commercial equipment rental is a relatively new industry. But leading the way in offering state-of-the-art engineering design has been Superior Plant Rentals. With numerous locations across North America and the world, they've made it convenient to rent and then ship your required equipment to your location safely and efficiently.

Now you don't have to sacrifice quality for the convenience of getting the job done on site. Today you can enjoy the best of both worlds.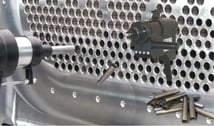 The newest addition to the SPR family, 5M Manufacturing, was based in Texas City, Texas and focused on the sale and rental of tools and machines for the production and maintenance of heat exchangers. With the purchase of 5M, SPR has officially become a U.S. distributor for Maus Italia.

Maus Italia is an international leader in manufacturing tools and machinery for the production and maintenance of heat exchangers, condensers, and boilers. 5M and SPR are pleased to represent Maus here in the U.S. and exponentially expand our heat exchanger service line, offering everything from an individual special mandrel to completely automatic machinery able to perform a wide variety of operations.
SUPERIOR (SPR) is a family of companies.

In a continuing effort to expand service offerings worldwide, York Portable Machine Tools, Superior Plant Rentals, Cliff's Bits Precision Grinding and Tooling, and 5M Manufacturing have come together as one family: SUPERIOR. What has changed is the name. What has not is the unparalleled quality and excellent customer service. As one family, we look forward to working with you to meet all of your machining, tooling, and plant rental needs. Welcome to the family.