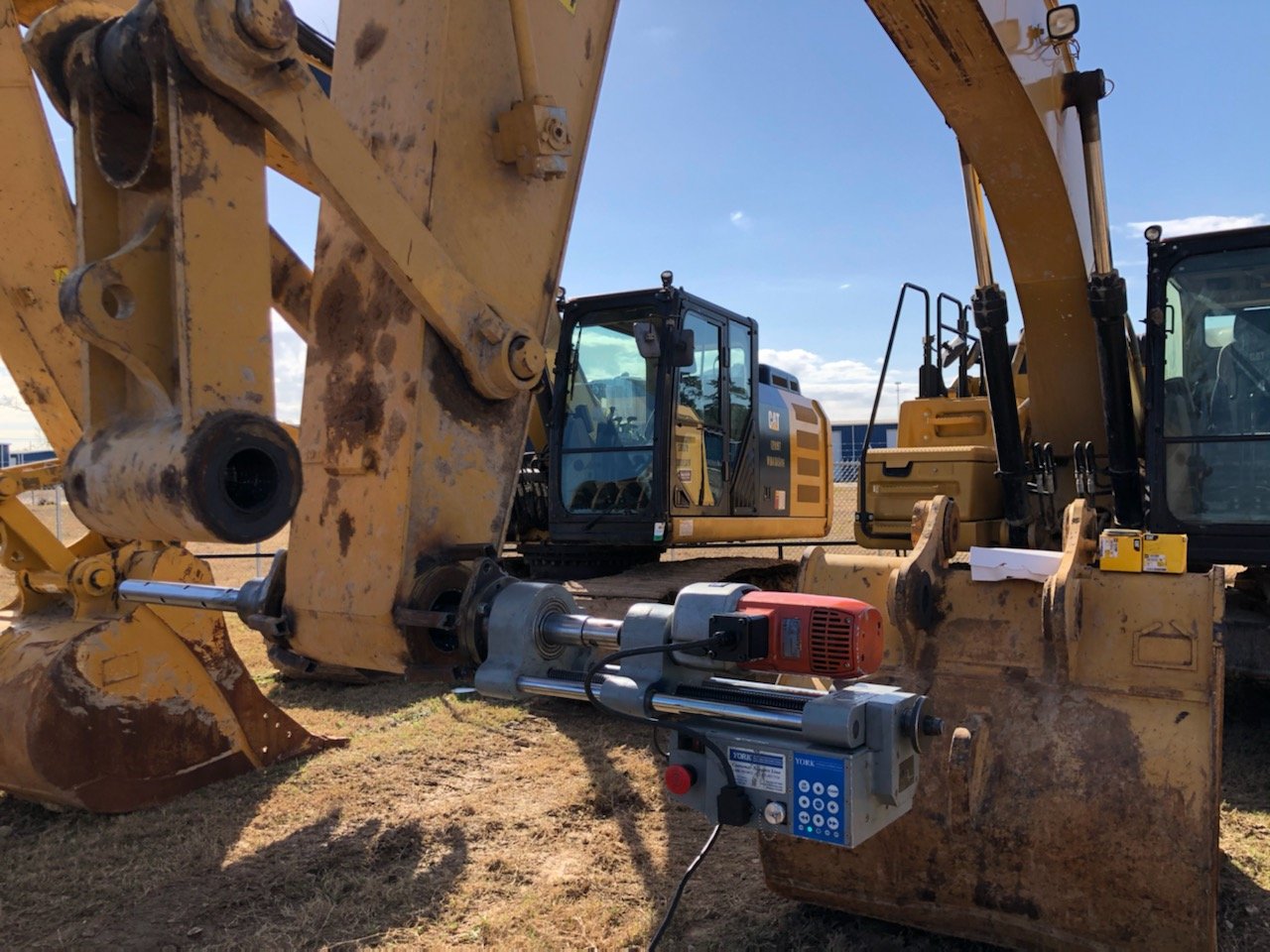 Regardless of the type of application, at Superior (SPR), we have the line boring machines you need. Like all our products, our line boring machines are kept in top shape and can be delivered to your worksite quickly. Our machines are designed to machine bore holes to the manufacturer's specification and to insure the proper alignment of the mounting bores and pins. SPR's machines can be used to repair or construct an outside face, 90° to the bore hole, with our Facing Tools. Some of the most common applications include drive shaft housings, hinge pins, gearboxes, turbine casings in power generation, and stern tubes and rubber bores in the shipbuilding industry.
Our Line Boring Machines are Efficient
At SPR, our line boring machines deliver a highly precise bore in diameters ranging from ¾ inch to 120 inches (19 mm – 3048 mm) for a wide variety of applications. You can get the job done quickly thanks to our straightforward set-up and easy-to-handle design. This includes being extremely portable, producing workshop-quality results while on the job site. They also have the ability to fit into the most challenging locations, thereby greatly reducing downtime.
Our Line Boring Machines are Unique
Our machines have unparalleled rigidity thanks to our dual-guide bar design. Our machines can accommodate a wide range of bore diameters and can be set up both vertically and horizontally or anywhere in-between. Using our Universal Mounting System, our machines have a single interchangeable set-up for either the line boring machine or our Auto Bore Welding Systems. Our line boring machines deliver a variable feed speed from 0 – 2.5 inches (64 mm) per minute and have rapid traverse. SPR's line boring machines are available in either electric or hydraulic options.
Our Line Boring Machines Have Everything You Need
All our line boring and bore welding machines arrive at your location in a durable shipping crate. Inside, they will contain a packing list, a tool kit containing your essential tools, inserts, and a detailed operating manual. As with all the products at SPR, your requested machine will arrive promptly at your site, in excellent condition, and ready for use. Any questions or issues you may have with your machine can easily be addressed thanks to our superb customer service. At Superior, our goal is to ensure our machines help you get the job done right and on time! Give us a call today!